ABOUT US
About Anaconda Equipment International
NORTHERN IRELAND IS UNDOUBTEDLY THE GLOBAL LEADER IN MOBILE SCREENING AND MATERIALS HANDLING.
Anaconda Equipment International Ltd has played its part in this prestigious recognition. To understand anything about Anaconda Equipment International, it is important to know where we came from.
The company was originally formed in 2005 as sub-contract specialists before launching the Anaconda brand in 2008. Over the last decade the company has established itself as a reliable partner of choice under the Anaconda brand with over 1000 machines, shipped to more than 50 countries over 6 continents.
With a bespoke manufacturing facility in County Tyrone, Northern Ireland, and a full-service master distribution facility in Massachusetts, USA, the companies specialism is in the design and manufacture of compact mobile screening, recycling, loading and conveying equipment for the aggregate, organics and recycling industries.
If you would like to see how our innovative range can fit into your application check out the link here… https://www.anacondaequipment.com/sectors/
Anaconda USA
Anaconda USA was set up in 2008 and is based out of Bellingham, Massachusetts. The company imports mobile screening and conveyor equipment from Ireland and distributes these products via a distributor network in North America, Central America & South America. Service and support are at the forefront of the Anaconda ethos, that's why each dealer provides sales and after sales support within their respective region. Ensuring an excellent local service to our customers.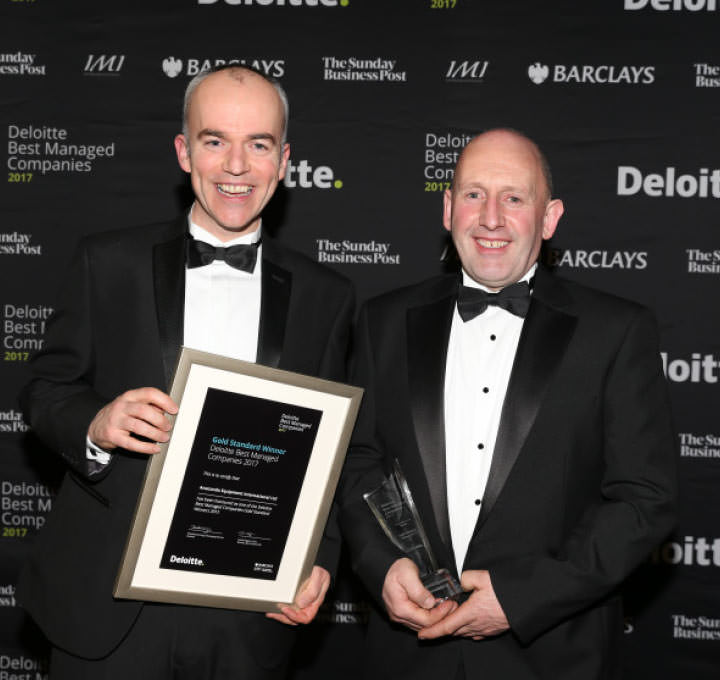 AWARDS WINNING BUSINESS
Prestigious awards have helped Anaconda build a profile in the USA, Australia, Europe and more recently in the Far East. These awards have given Anaconda a global stamp of approval, recognised in numerous countries. These awards provide an independent endorsement of our company's expertise and professionalism to both customers and distributors around the globe. It gives our customers further comfort in the knowledge they are dealing with the best in the business