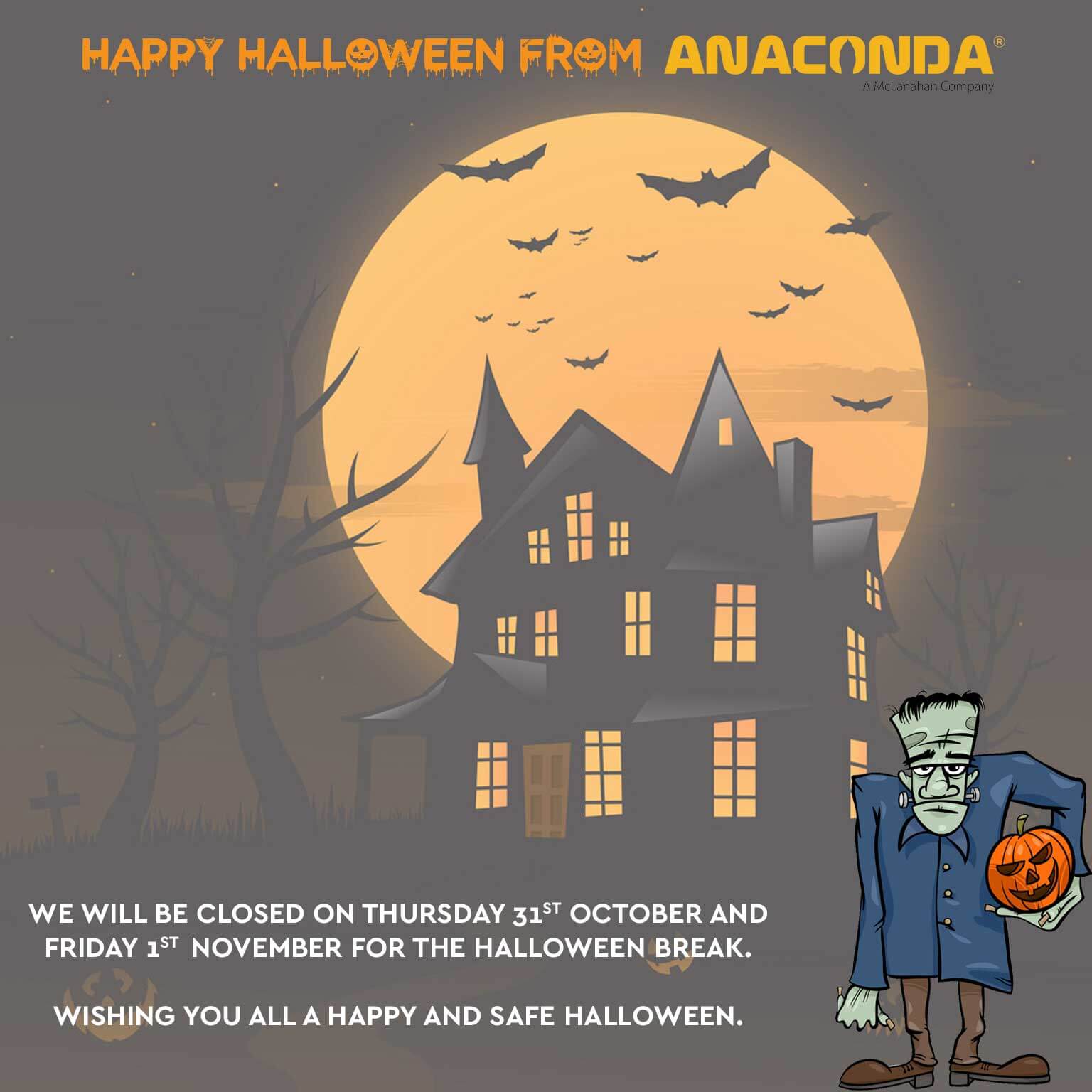 HAPPY HALLOWEEN!
Anaconda will be closed on Thursday 31st October and Friday 1st November for the Halloween Holidays.
We would like to wish you all a Happy and Safe Halloween.
The factory will be operating on skeleton staff during this time but you can still browse our product range or get in contact with us and we will try our best to get back to you promptly.
See the links below on how to Contact Us or browse our Product Range.